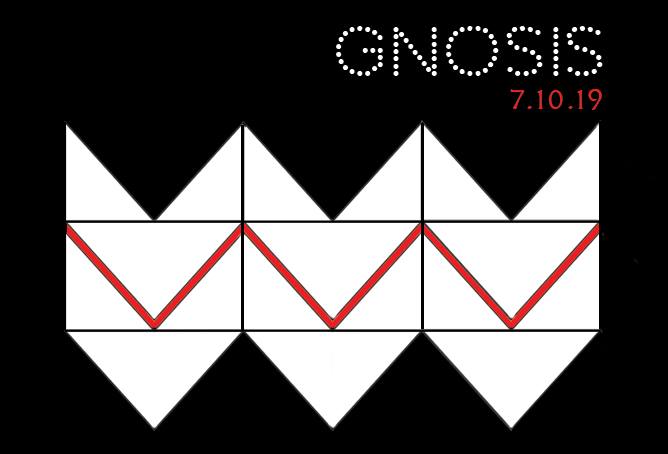 Gnosis Drum & Bass Feat. Mr Solve, Zealot, and Comma

| | |
| --- | --- |
| | Mr. Solve |
| | July 10, 2019 |
| | Portland OR, USA |
| | The Starday Tavern |
We're coming in hot for our next Gnosis on July 10th! July features three outstanding artists each with an encyclopedic knowledge of music and an uncanny sense for what gets a dancefloor moving! Expect big things because we're seriously gonna get down!!
Presenting:
Mr Solve and Zealot (Tag team set) In addition to being the cofounders and driving forces behind Subduction Audio, both of these gentlemen have exquisite taste and an amazing breadth of knowledge when it comes to all things d&b. Their creative mixes twist, turn, and take one by surprise, while incorporating a range of styles that is sure to rock the place!! We are more than excited to have them back, and can't wait to hear what they have in store for us!!
Comma (A.K.A. Carlos Baca) This guy always knows how to rock a dancefloor! The man is relentless and works tirelessly as an educator, as well as a prolific and versatile DJ. Somehow between that and organizing events, he still finds time to keep an ear out for new and innovative tunes. We're super happy to have him back again, and are always more than impressed by what he brings on the dnb tip!!
Set times:
1:30 – 2:30 Mega Tag Set
11:30 -1:30 Mr Solve and Zealot
10:30 – 11:30 Comma
9:30-10:30 Gnosis Residents
(Gnosis Residents Info):
Believe has been playing deep and inspired DnB for nearly two decades. In addition to his reputation for dropping choice cuts and soulful rollers, he is recognized for his formidable emcee skills. He has also been a part of nights and crews such as Proper Movement, Kitchen Productions, and now Gnosis DnB, and has played at various events and parties from Alaska to Oakland.
Josh D. has been working for DnB in Portland for some time, as part of Crush DnB, Proper Movement, Kitchen Productions, Rose City Underground, and now Gnosis DnB. He is known for his precise mixing, and intelligent, future-leaning and liquid-inspired tunes that get things moving.
Parallel is not only a veteran DJ, but an incredibly talented, gifted and seasoned producer, and Gnosis resident. His creative and deep tracks appear on many reputable labels including Alphacut and Subtle Audio, to name just a few. Behind the decks he is guaranteed to bring his fresh and singular take on dnb to the dancefloor, as he drops the original business for the heads that know.