Looking to sponsor our show? Here's what you want to know
Where listeners come from?
WEDNESDAYS 6PM - 8PM PACIFIC STANDARD TIME
The DISORDER CREW have been representing Jungle/DNB for over two decades. These hardcore heads got together in 2002 with one goal in mind: bring hard-edged, tech-influenced drum & bass to everyone within earshot. Together they run Disorderly Conduct Radio on DnBradio.com (which is arguably the World's longest-running DnB Podcast network). Disorderly Conduct Radio is celebrating 12 years of weekly drum and bass shows and podcasts.
Two hours of Drum and Bass. For your face.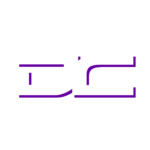 What listeners think about it?
This show is great. I mean I only listen to Marvin Gaye but when I can't, I listen to this and makes me feel relevant and modern. SOUNDS OF THE FUTURE. For real, with a plethora of DJs coming through I don't get bored because you can only listen to Ain't No Mountain High Enough so many times before you want something else. Cannot recommend this show enough.
Rucksa and Solve consistently deliver the best cuts of Jungle/Drum & Bass week after week. Lots of variation, and a very fun and engaging live format in the chatroom. All guest mixes are on point and highly enjoyable. This is the true underground sound.
Oh snap prefunk music... On it!
y'all are KILLIN' IT! ...
Thank you DJs amazing sets! Couldn't stop dancing all night. Thank you for the great tunes!
ummm can i get a fuck YES?!
Always on point with their mixing skills and track selection!! From dark and techy, to fancy and dancy, you will not wanna stop moving!